Get the dogs outta my tub!
Well, shower. But that doesn't rhyme. Anywho, we've been planning a dog wash in the well house since before we moved in. So when we gutted everything to build the greenhouse, we ran plumbing and built out the shower area since the walls were all open. We looked at some plans on pinterest and, of course, just went ahead with what we thought would work. I'm not sure if you've noticed that pattern before…thankfully before the wood got stupid expensive, we bought enough to frame out the 48 x 36 raised shower.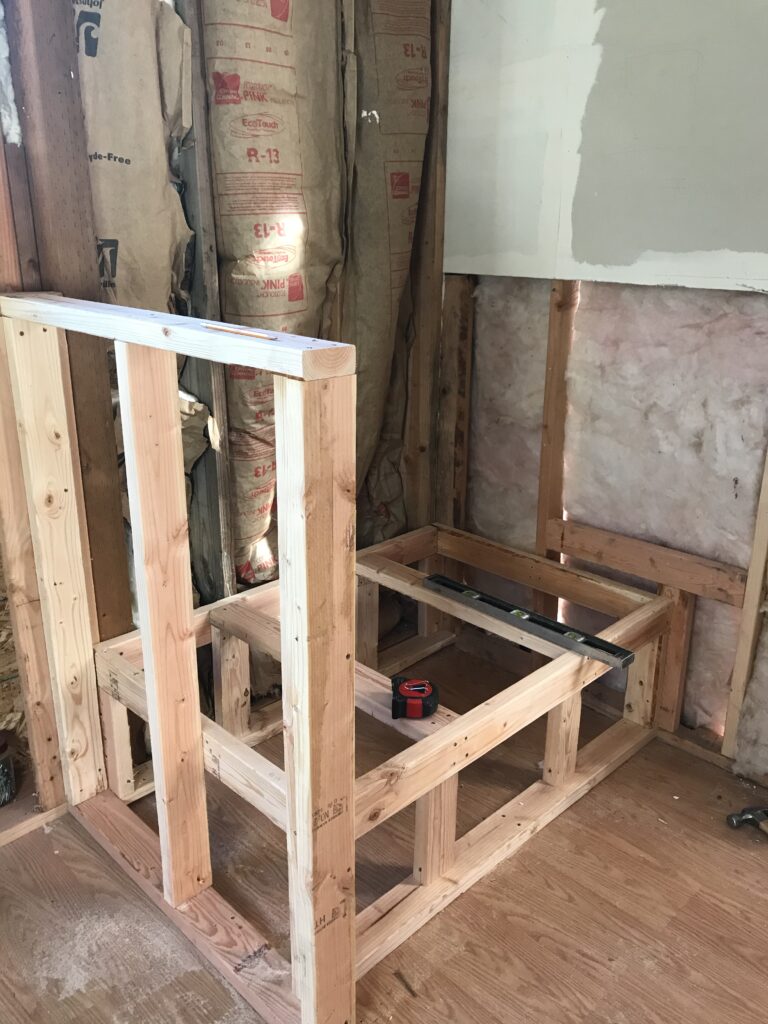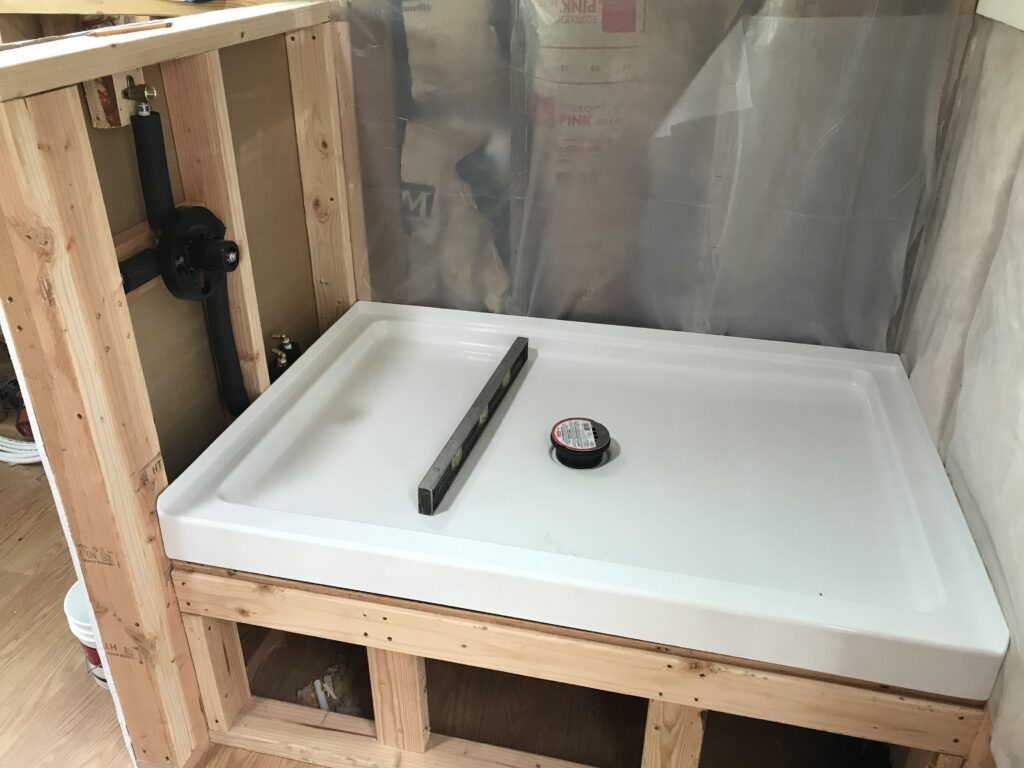 We even bought a tiny instant water heater so that the pups get warm water…we're so nice.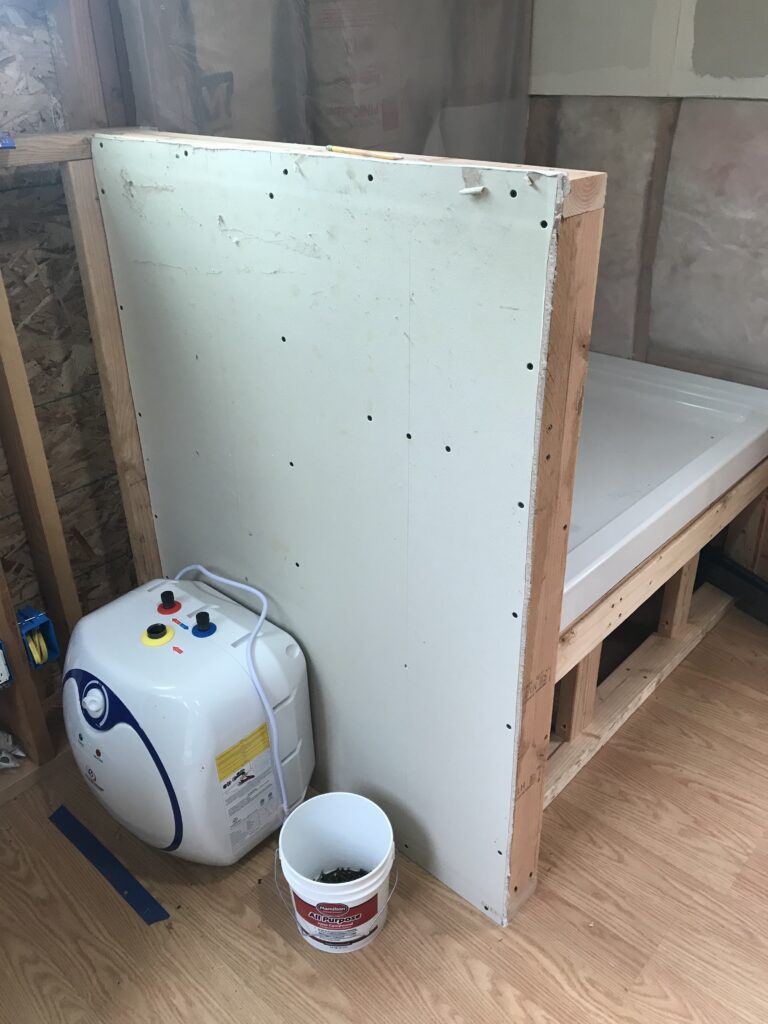 And then just like any of our projects, we moved onto something else and let this sit for a while. Like maybe another year…or so. But then we finally finished out the rest of the walls in the storage space and added a bunch of shelving, which inspired us to finish the dog wash and be done with this building!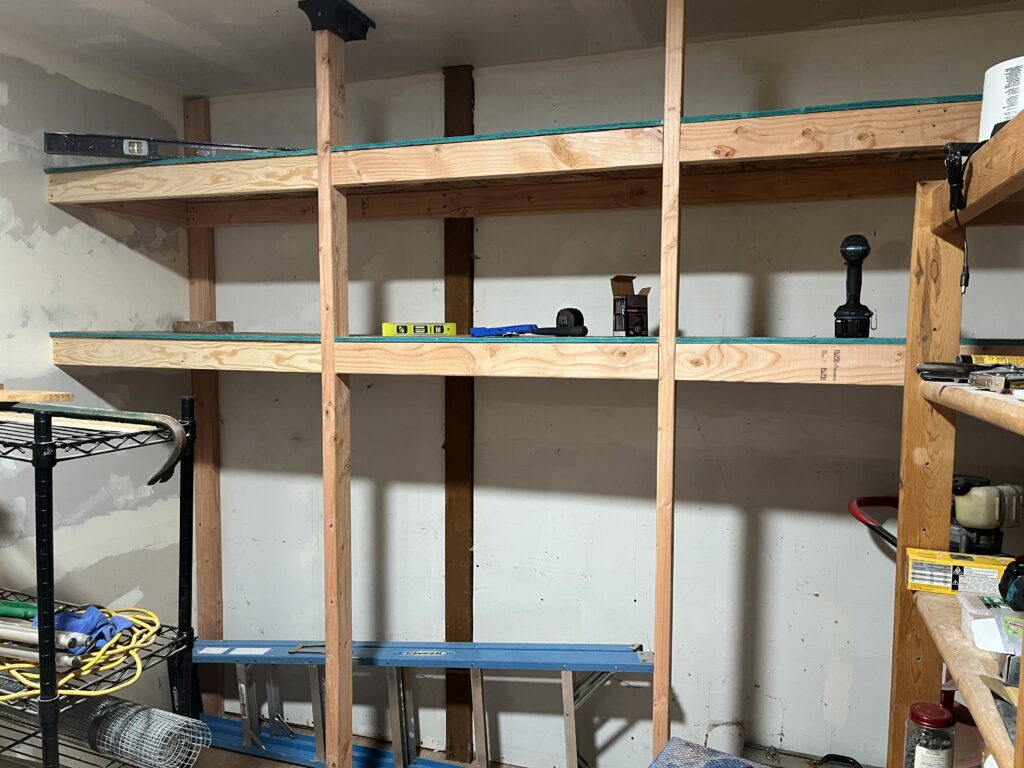 Or maybe it was the INSANE deal on really cute tile that finally inspired us. I was just planning on getting plain white subway tile and using the leftover black grout we had BUT….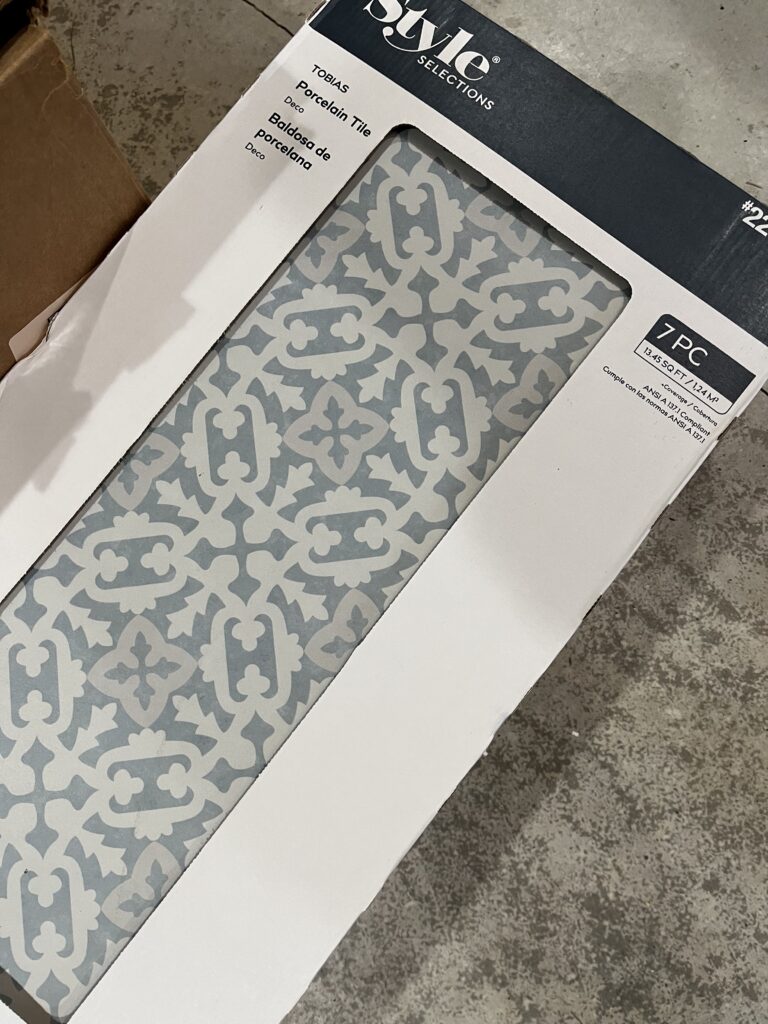 I can't resist a deal on cuuuuute tile. So we bought three boxes for like $15. And we finally got started finishing the dog wash!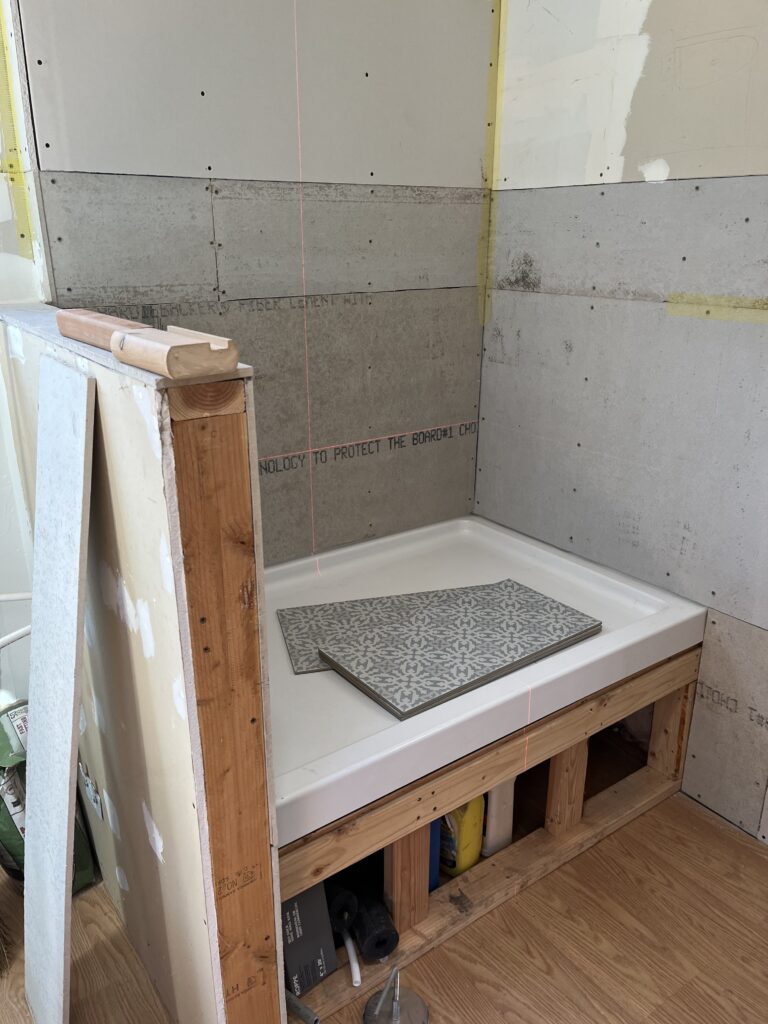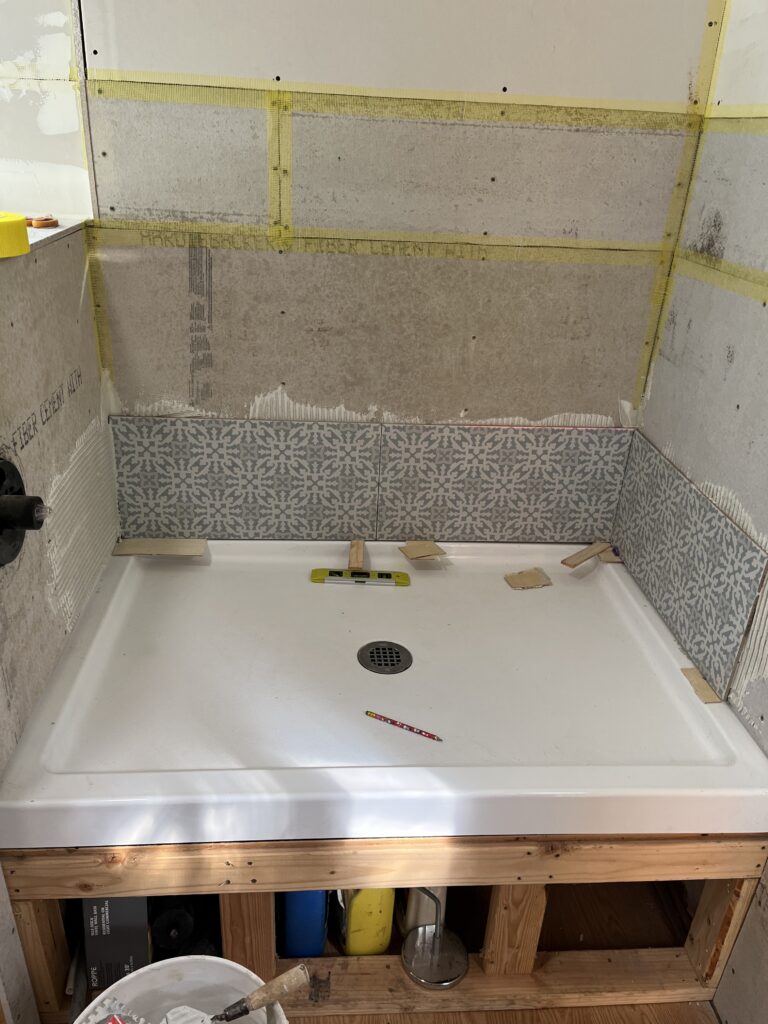 The tiles were just under 12 x 24 and not quite tall enough to reach to where we needed it on the wall. And we didn't want to cut 3 inch strips to work on the water side. So I found a matte blue subway tile that I thought complimented the light blue pretty well to use as a decorative stripe and provide the extra height needed.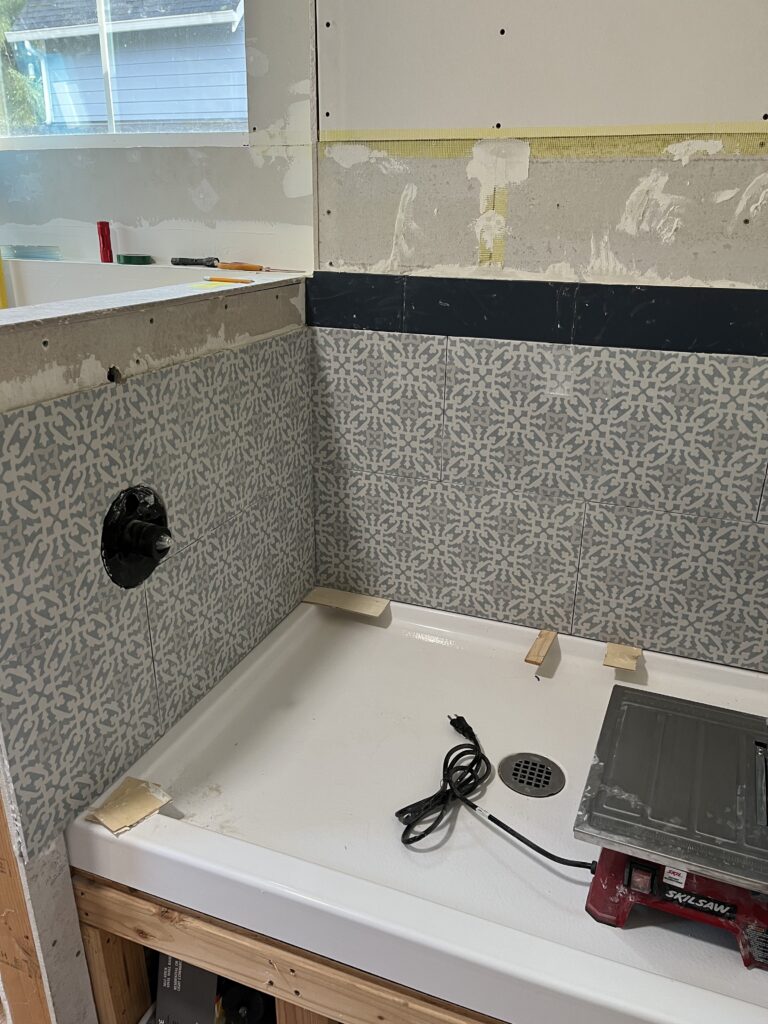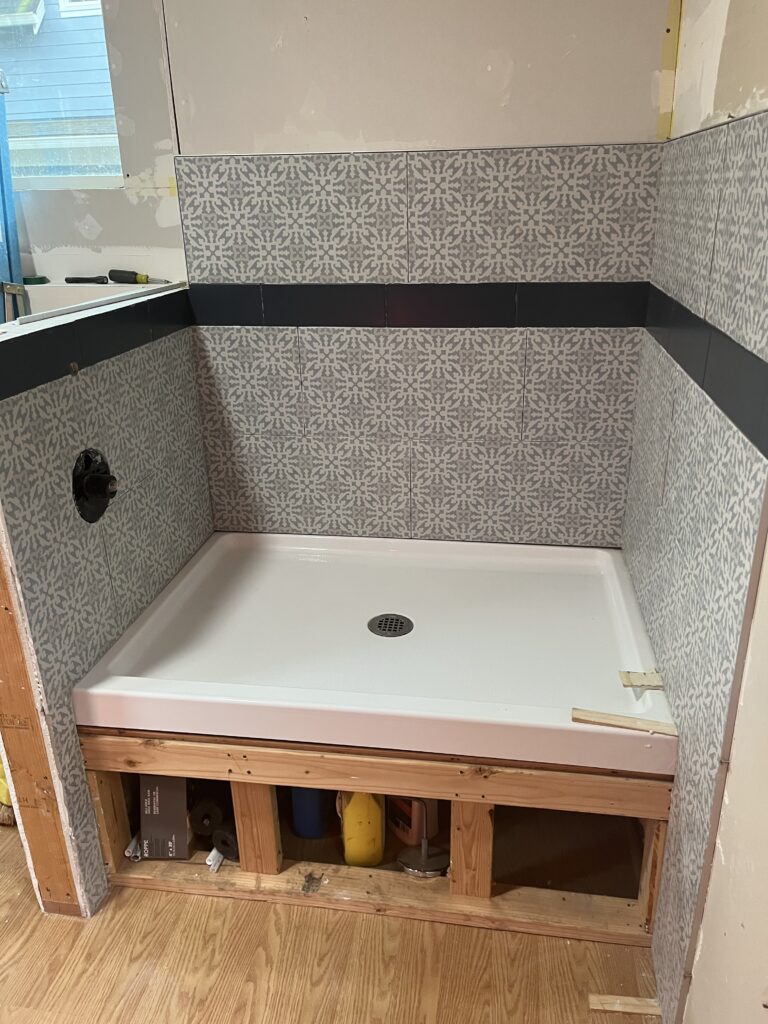 We even had enough leftover tile for the entryway!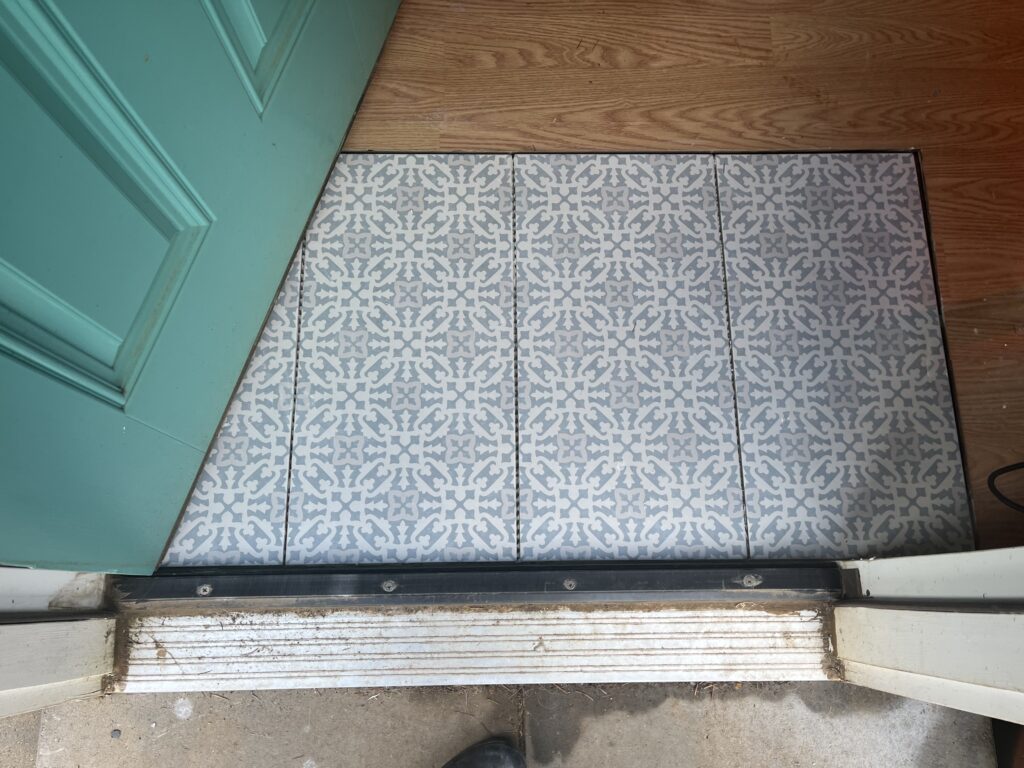 Trimming all the things!
It's amazing…in record time, we actually finished! Well, two years later. But the tile part…and finishing part…record-time! And with minimal added costs!
Grouting – check! We used leftover grout from the build and that match was perfecto.
Ledge – check! This was a leftover header piece of MDF from our barn door in the bedroom (the trim guys used stuff to match the rest of the house but we hung onto this…just in case!)
Bead board – check! I found two used pieces for frees on the local marketplace.
Finishing trim – check! I did have to buy an L piece for like $5 for the wall corners but everything else we already had leftover from the build!
Water heater – check! Technically we bought this two years ago but it's finally installed!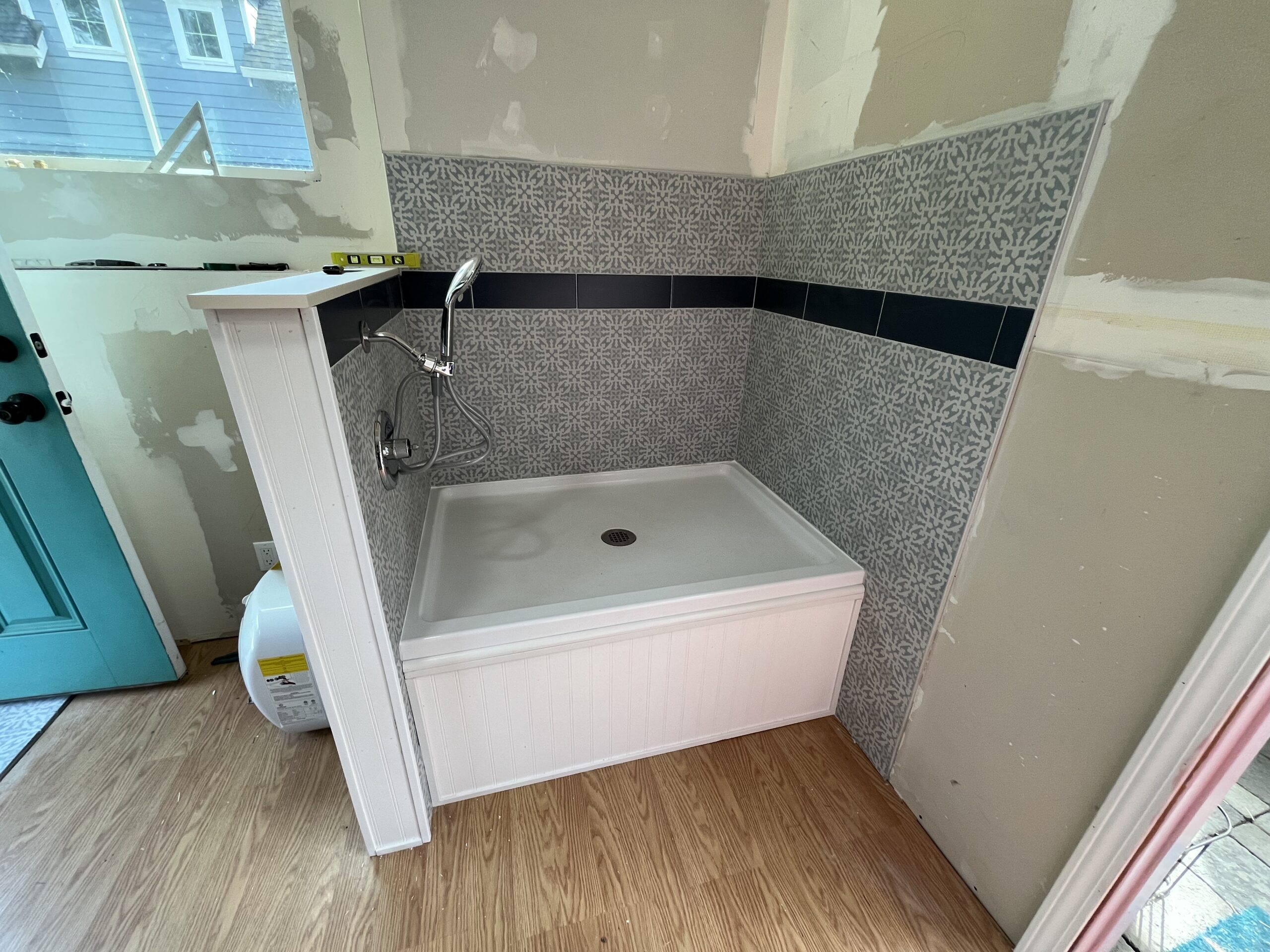 Now we just need a nice warm day and a willing puppy to test out this baby!