Building the beds
So waaaaaaay back when there used to be an ugly old mobile home on the property, before the big machines came to tear her down, we took the corrugated metal off the skirting and overhang to  save for later. Because I always think ahead…like almost 6 years ahead? But who's counting? Probably Jim. Anyways…
Fast forward to now…Most of the pieces were about six feet by two feet making a great size for the beds. After planning out materials for four rectangle and one square bed, we spent way too much money on pressure treated wood (thank you 2022). But thanks to my savvy hoarding…I mean storing of lovely materials…we totally saved a bunch of moola. My story!
We prepped by watching YouTube videos and reviewing construction plans on Pinterest to learn how to build them. Instead of listening to those people, we did it "our" way. Basically we cut the wood to the panel sizes to make each wall separate and then squared and screwed them together. This way there was no math (I'm too old for Maths). It made the box sizes a tad different but at least we didn't have to math! Or cut all the sheet metal. The only sheet metal cutting we had to do was for the shorter sides.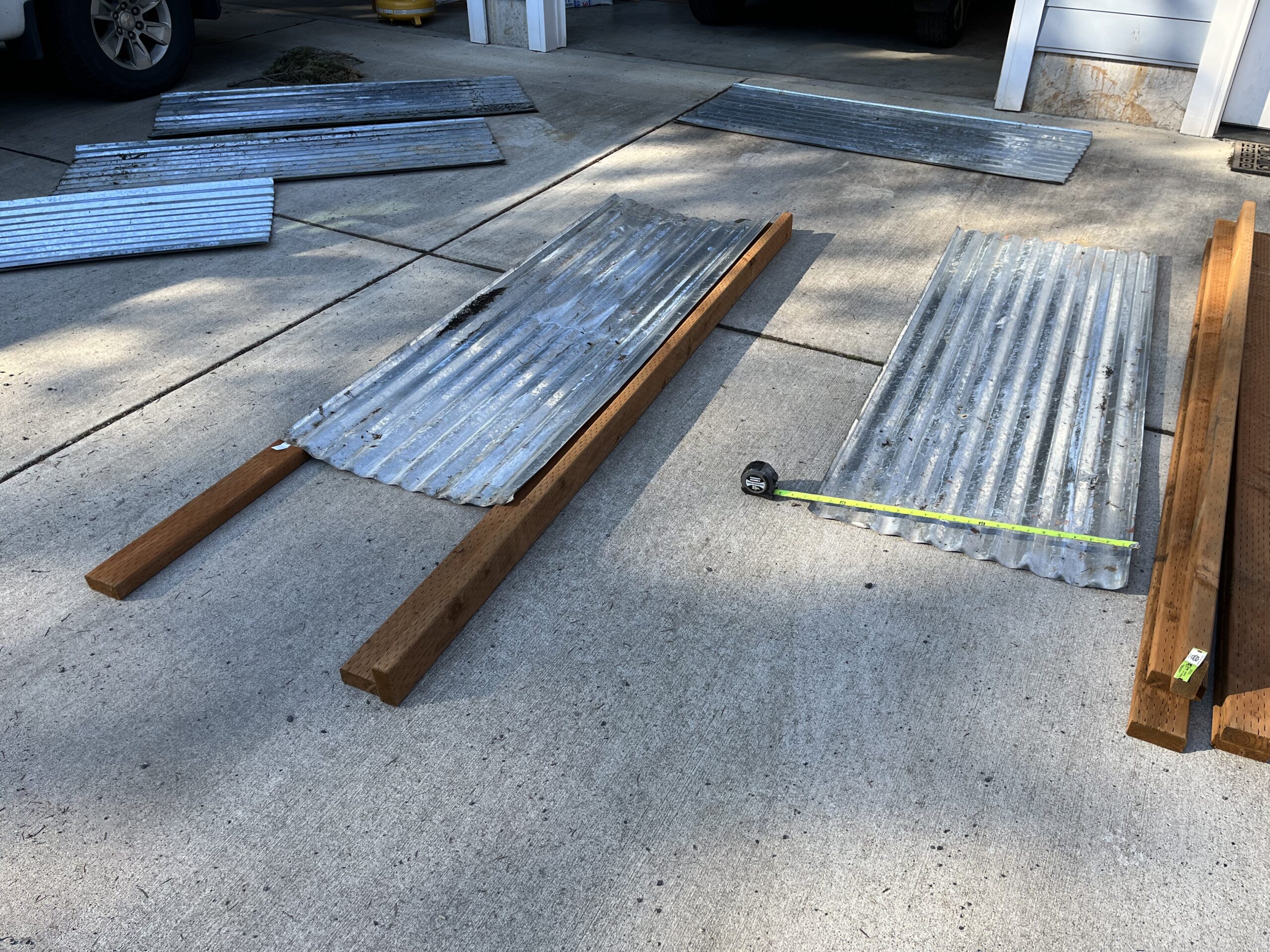 We were able to get them all built in a couple of weekends!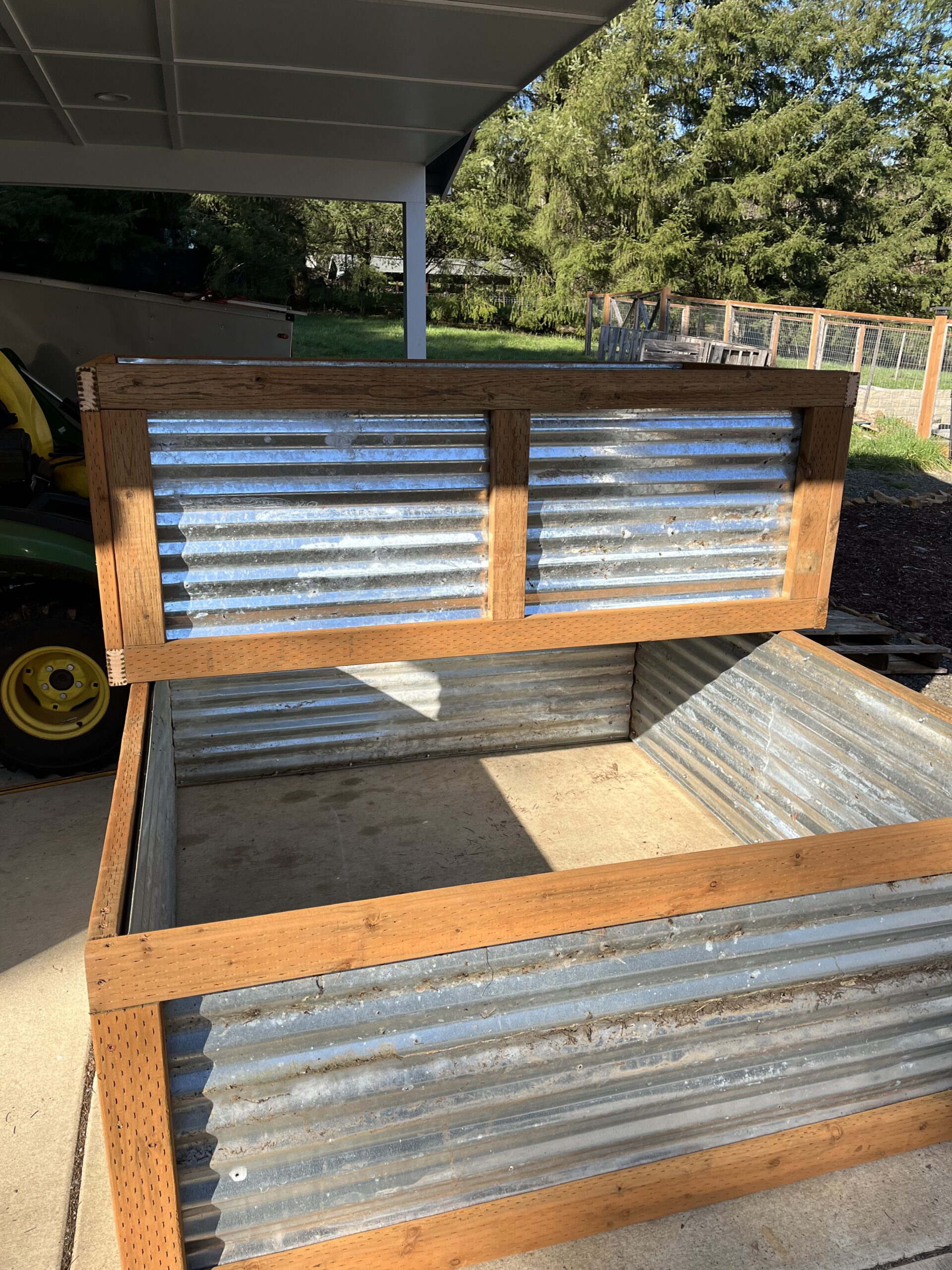 Then we stapled weed barrier and chicken wire to the bottoms so that the moles can't wreak havoc.
After buying and hauling and spreading DIRT, we put the boxes in their spots.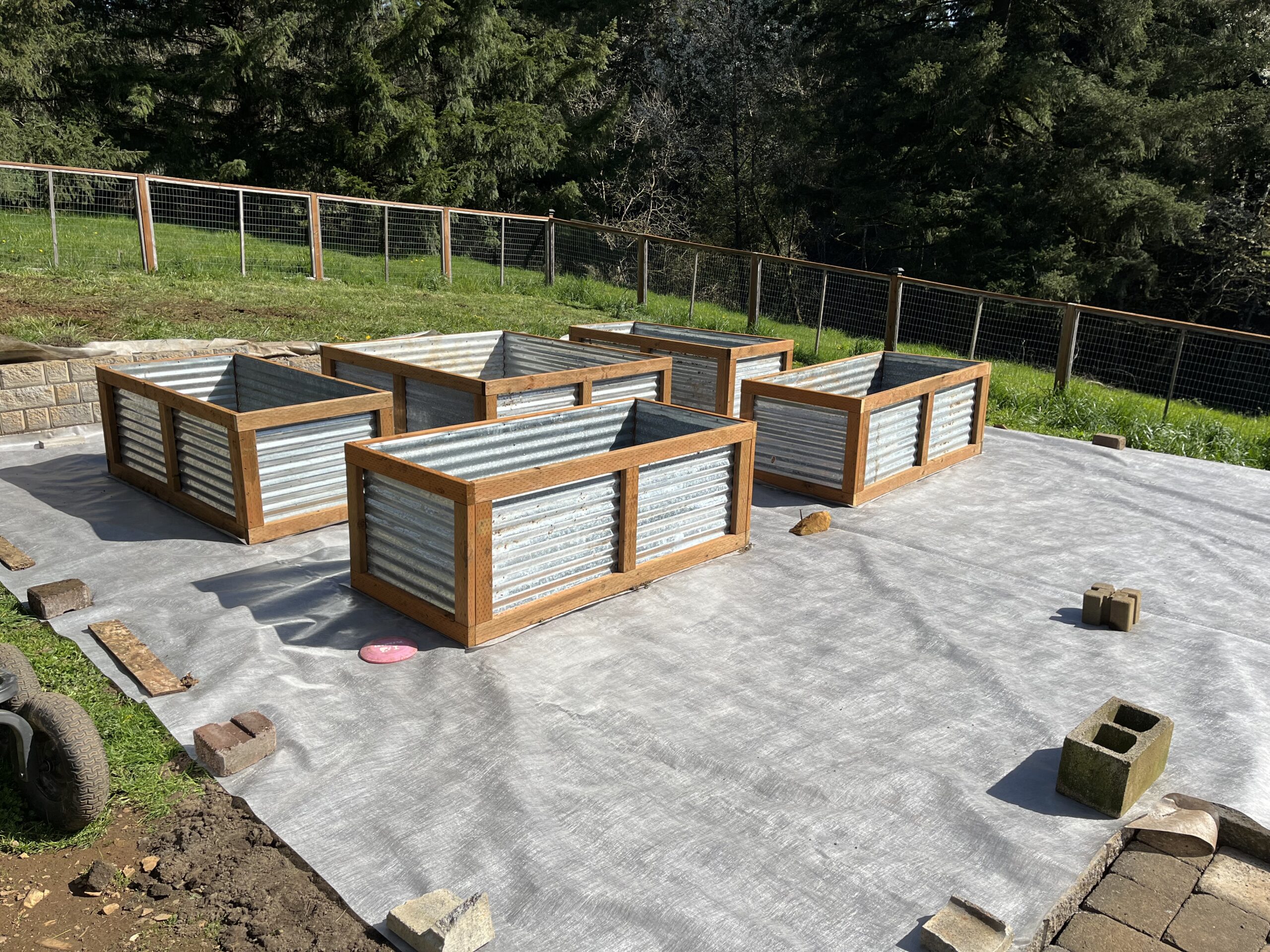 Then we bought moar dirt to fill them after filling the bottom half with rocks and old tree branches/sticks from around the property. Lots of dirt trips later, I was finally able to plant all my starts!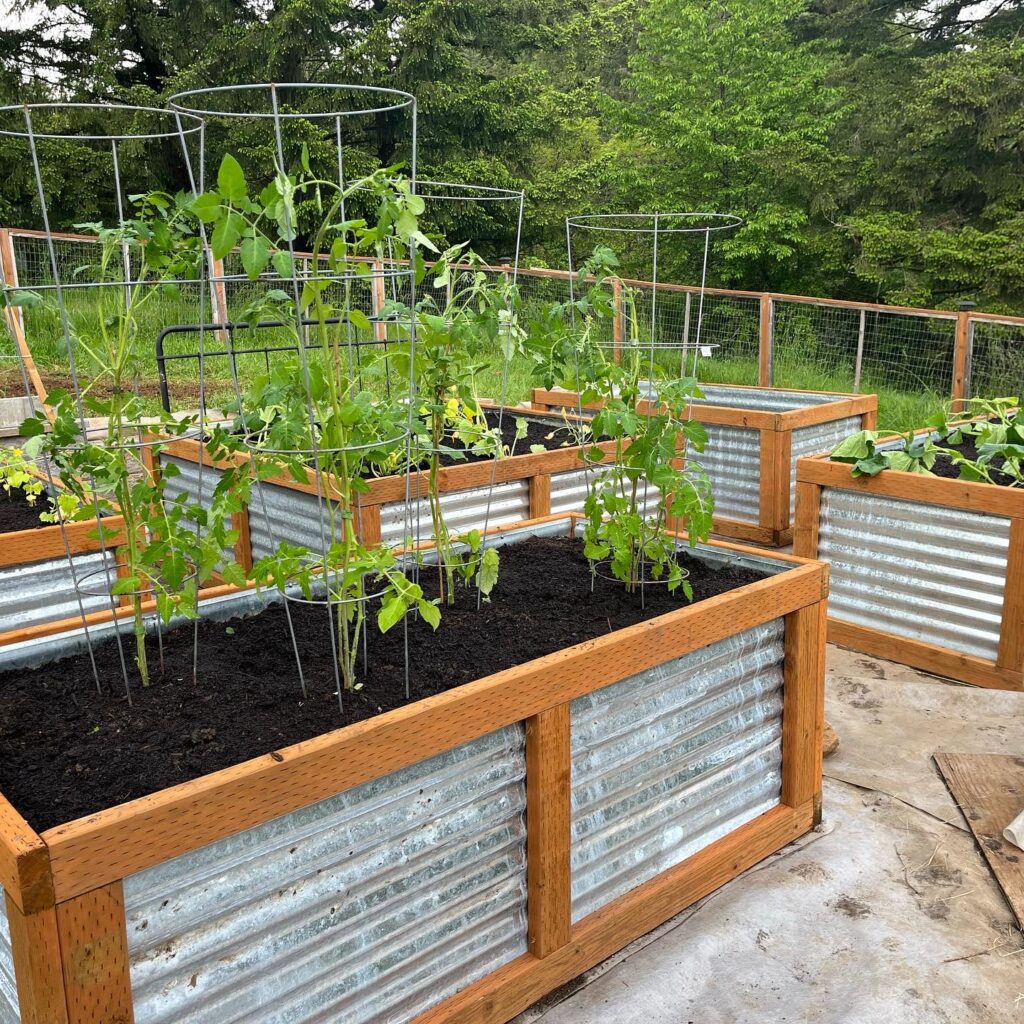 What's that, you say? We haven't ordered and hauled enough rock? How about five yards of pea gravel? Thankfully we were able to use the tractor to dump and spread.
Viola!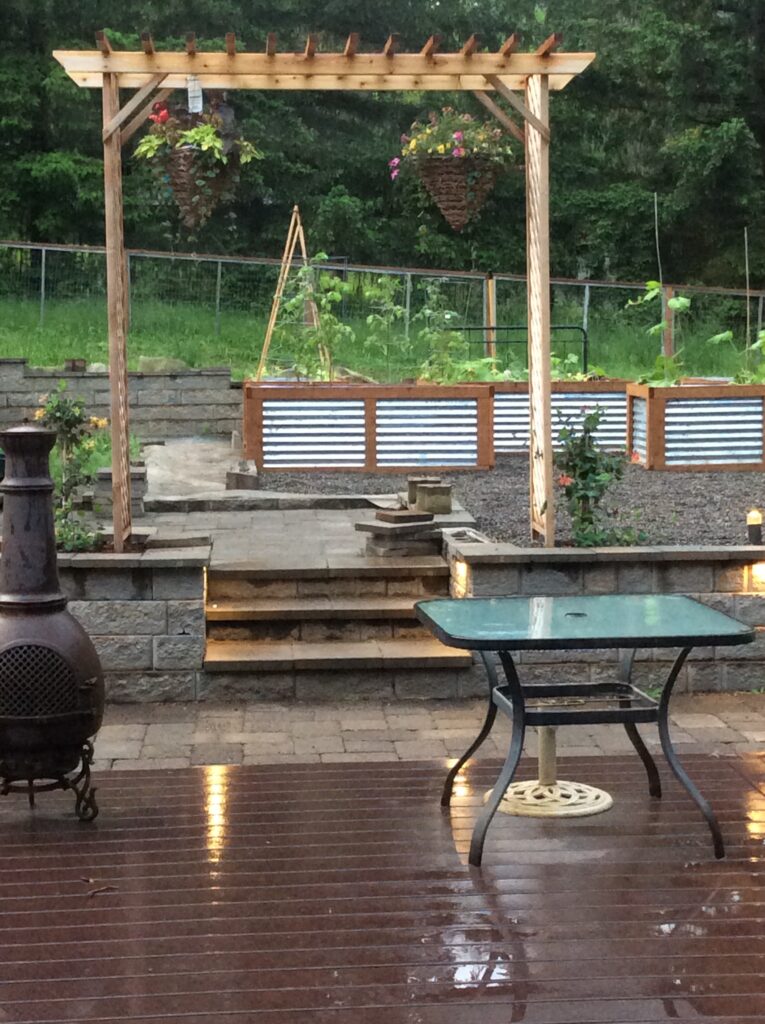 And we can't forget the garden bed…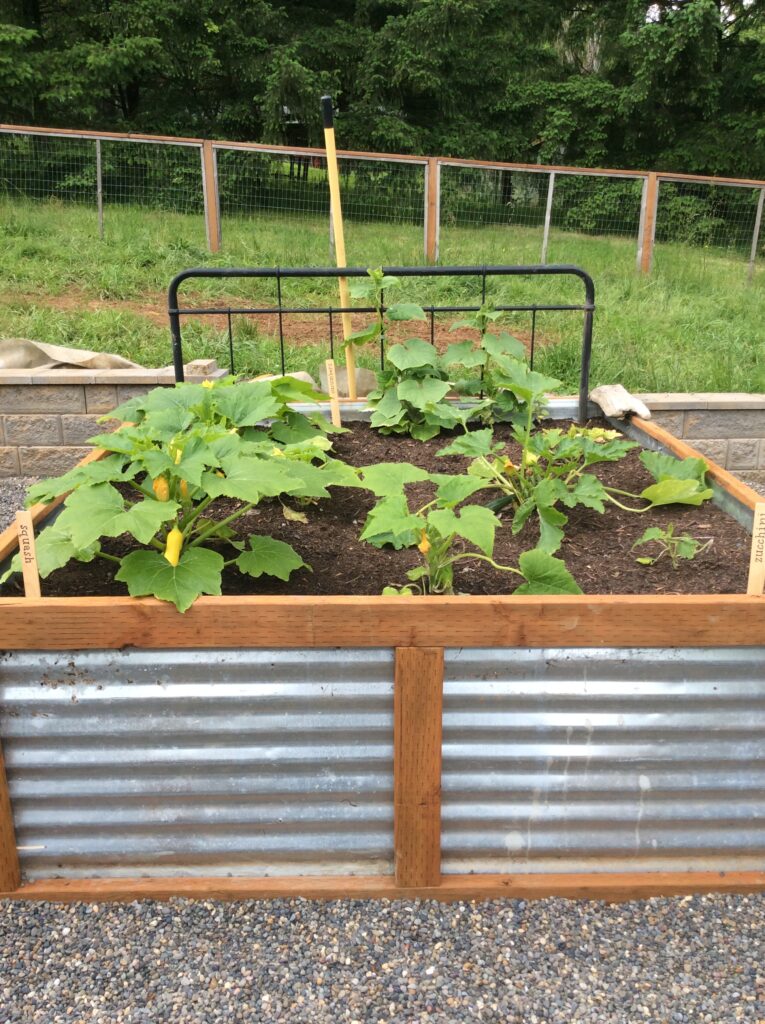 …and cute decor…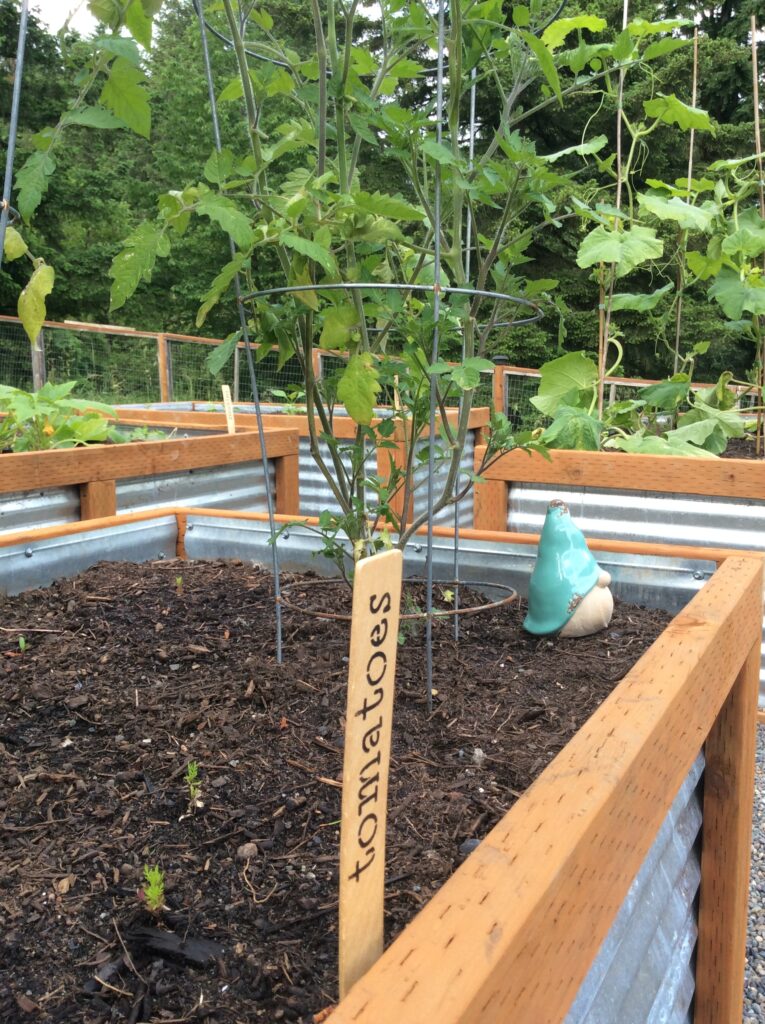 Check the garden off the list!