Planting the seed
Literally. That's where I started. Because I may have absolutely no idea what I'm doing so…seed it is!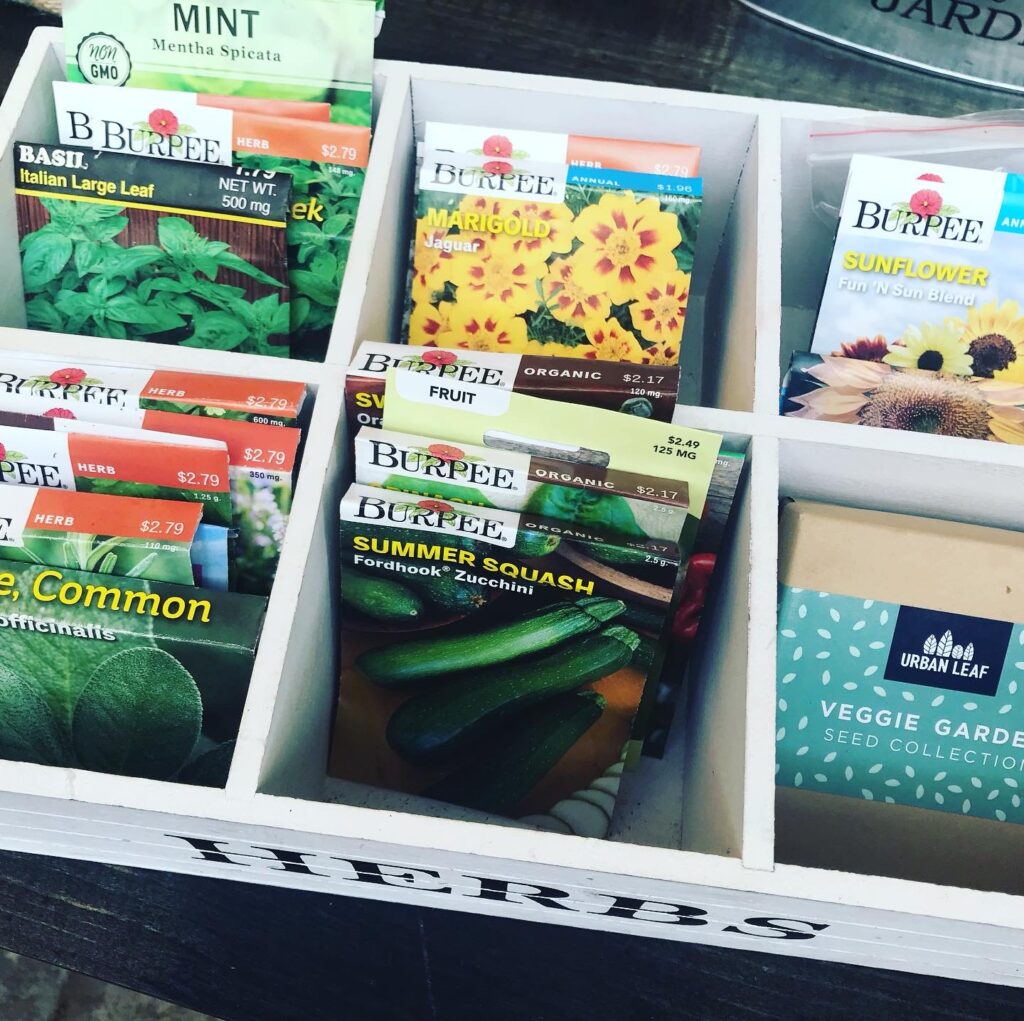 Herb herb herb is the word
I had 12 pots to fill…and not that many herbs so I doubled up on a few. We have:
basil
thyme
oregano
cilantro
mint
sage (can't seem to get this one to sprout)
rosemary
catnip (because cats!)
Aside from the sage, they seem to be doing ok but I don't think the clay pots aren't helping as they absorb the water. And I have idea what this guy is but it's not rosemary…weed?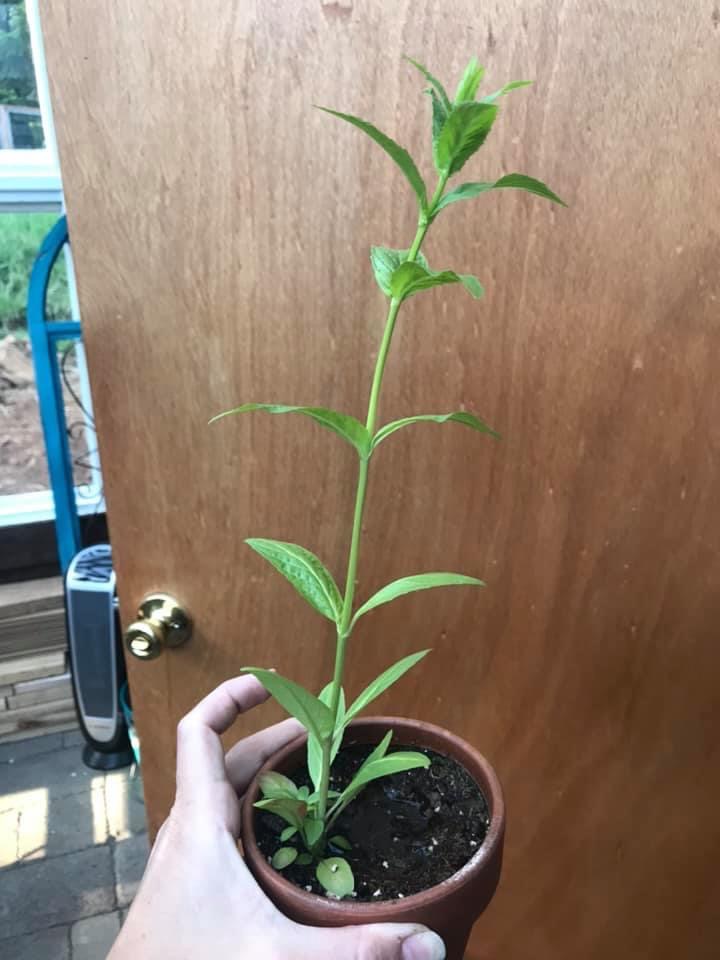 Flower starts
I love all the flowers (even though I can't put them in my house….damn cats) so why not plant a bunch of seeds to create a zillion flowers! So I bought flower seeds because the pictures on the packet were pretty…and I don't remember the names because that's silly. Except one is baby's breath.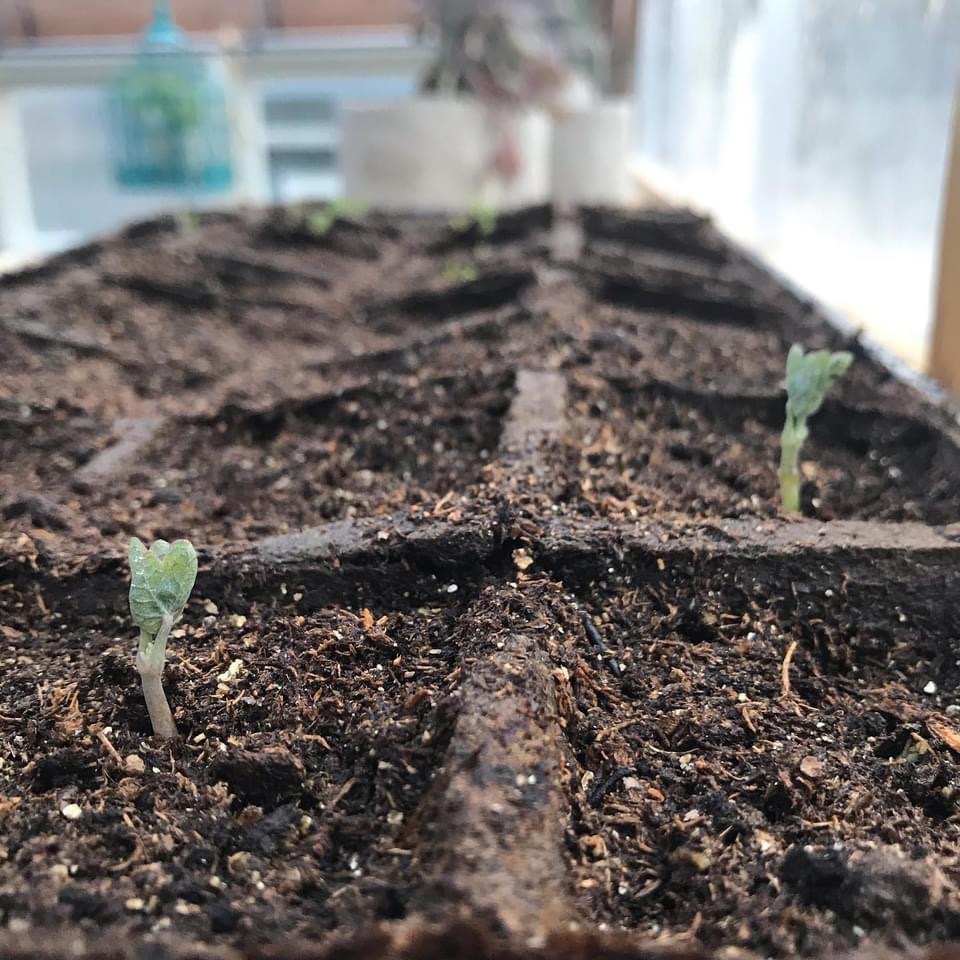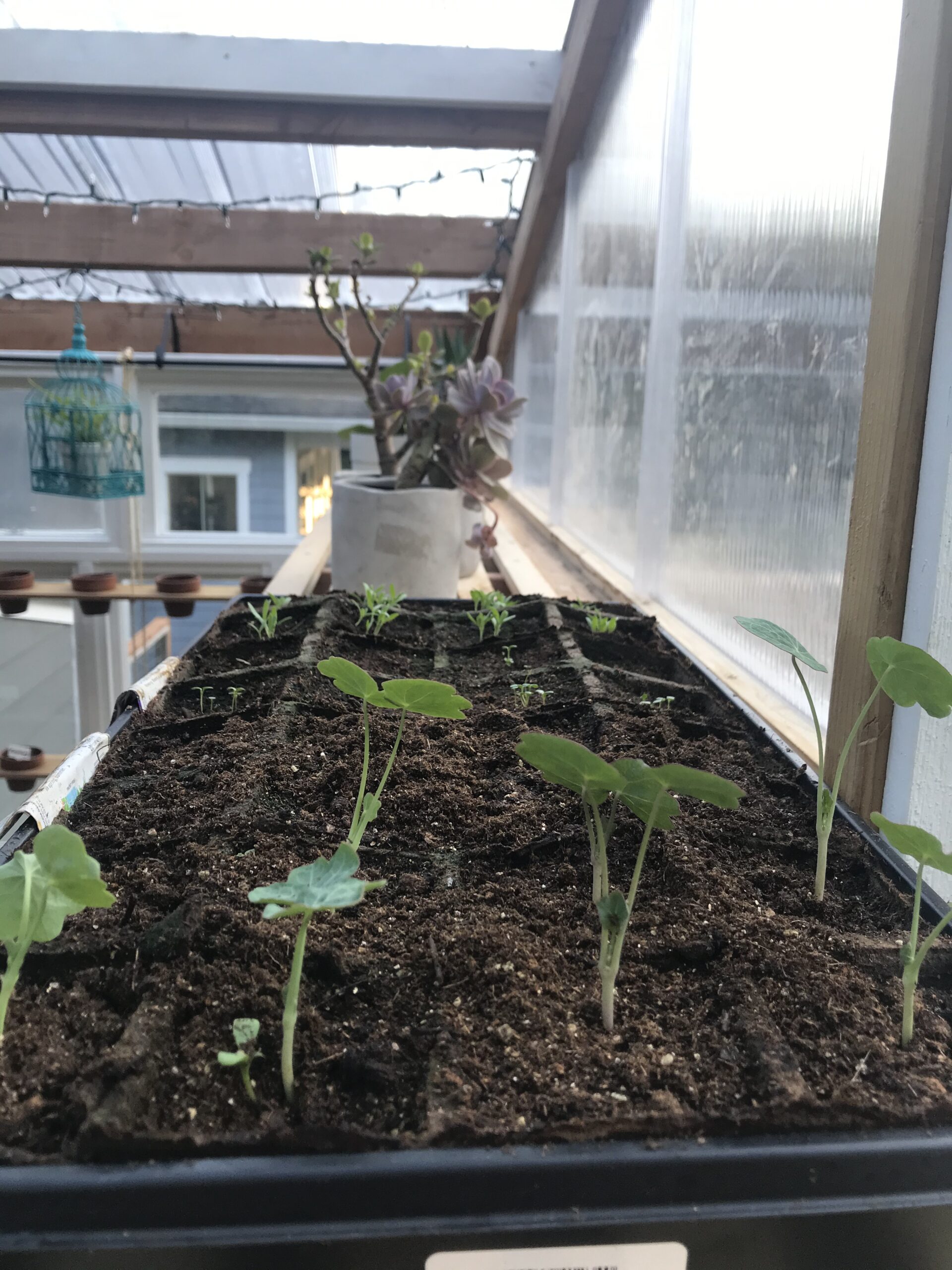 Some got potted…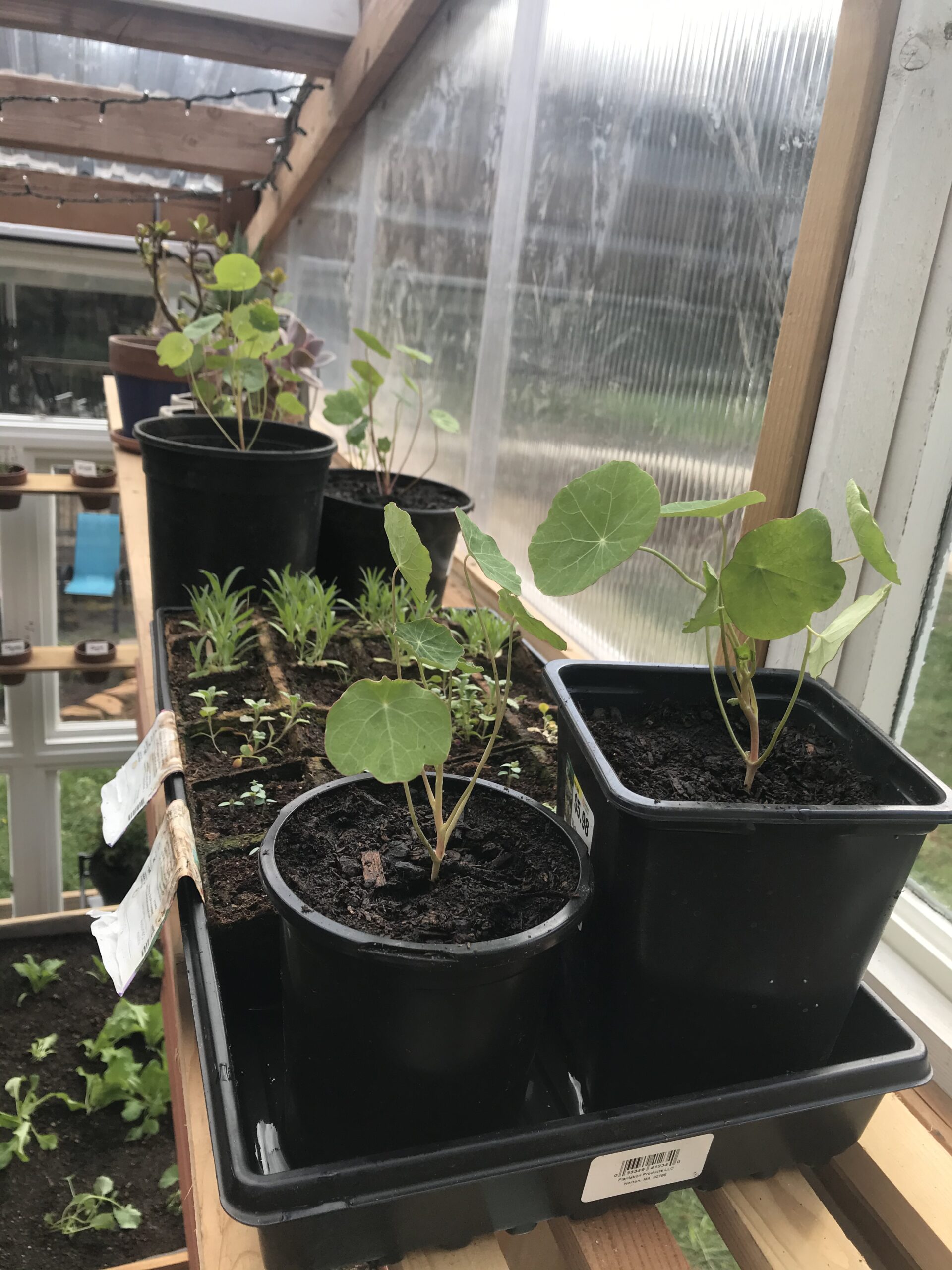 And blooms!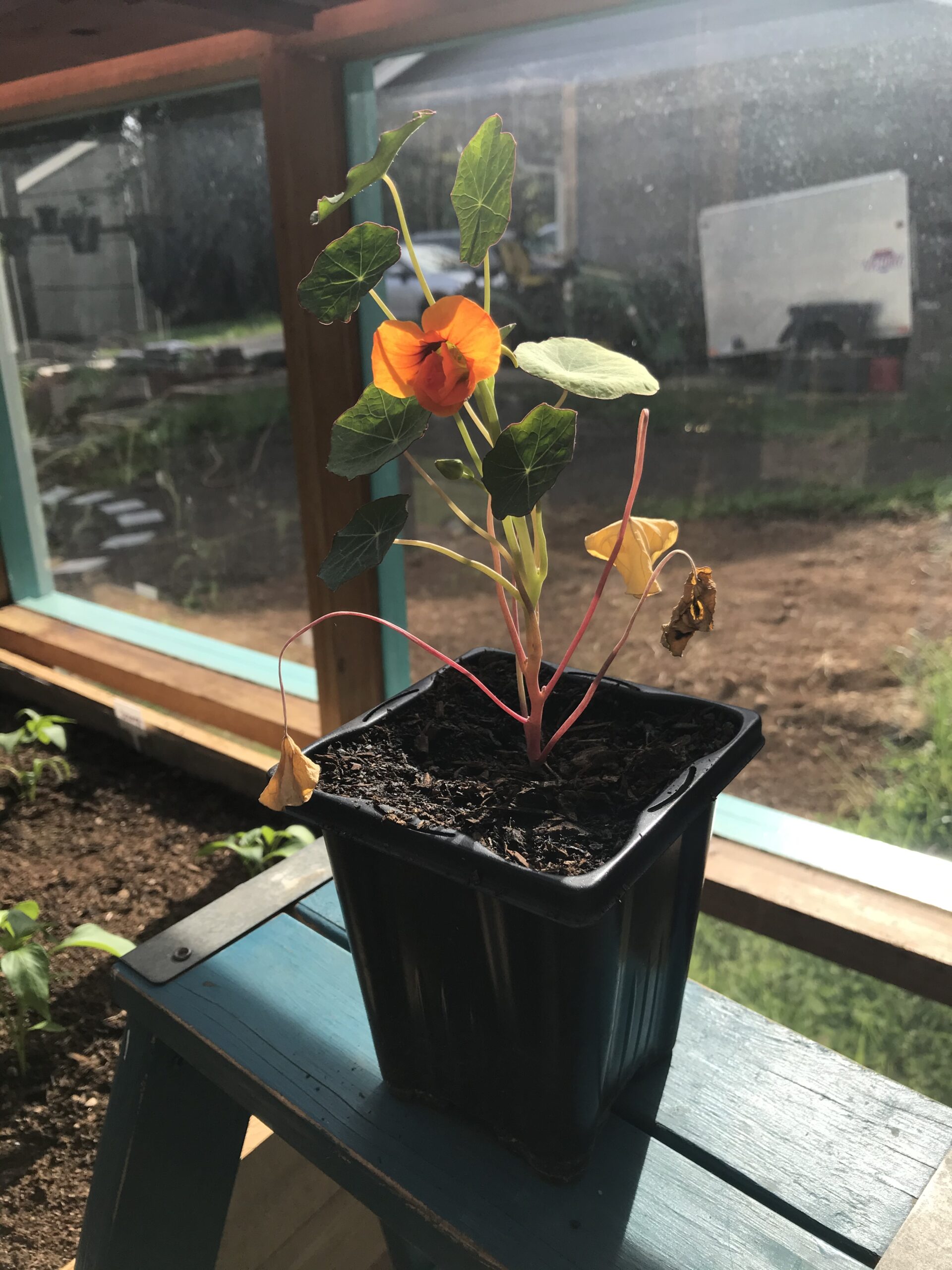 Veggies
In the two big boxes, I wanted to plant things that I'd have to protect outside. So I bought and planted spinach, lettuce and broccoli with a row of carrots in the front in the left box. On the right, I planted three colors of bell pepper and another row of carrots.
They started so cute.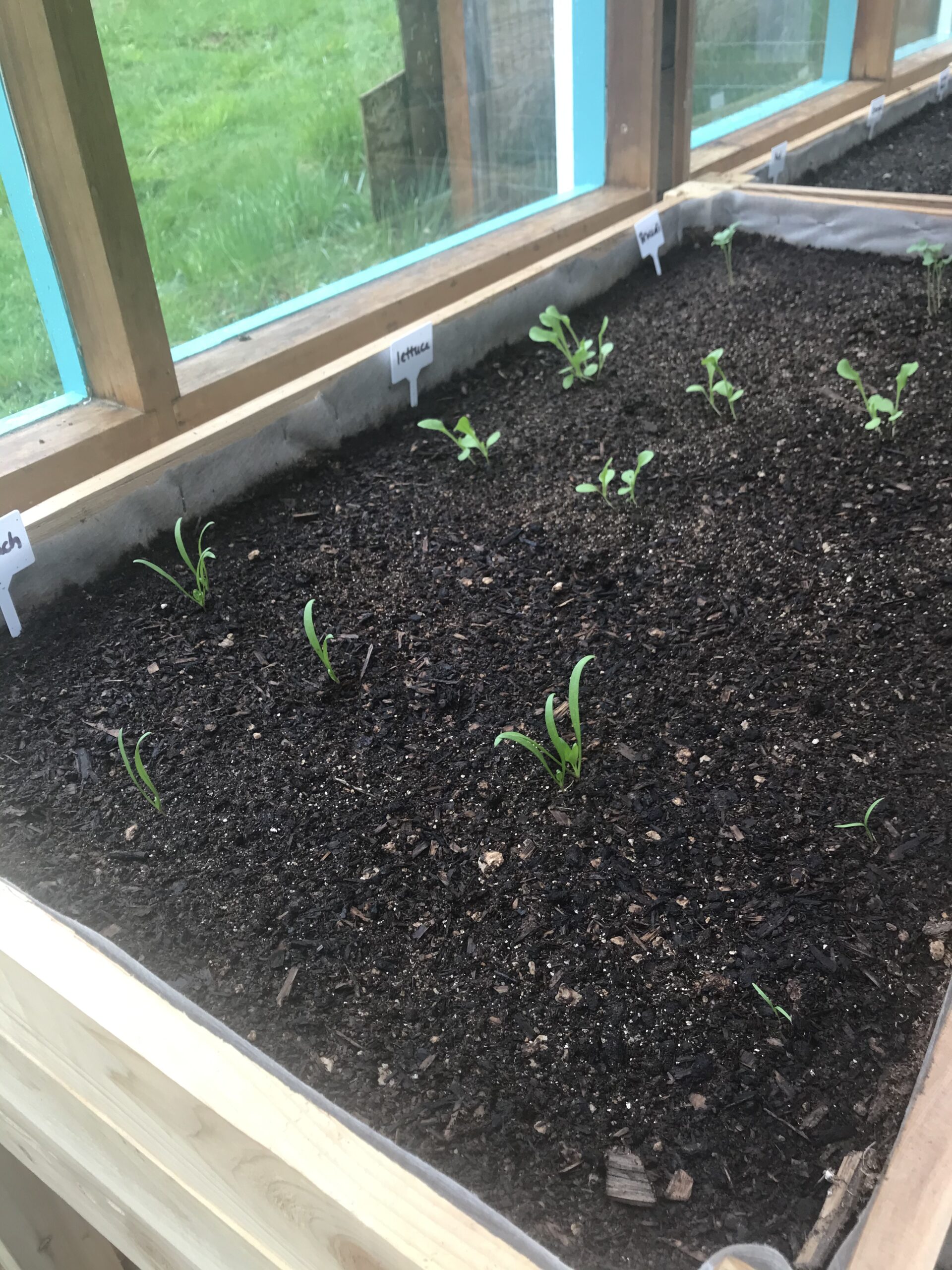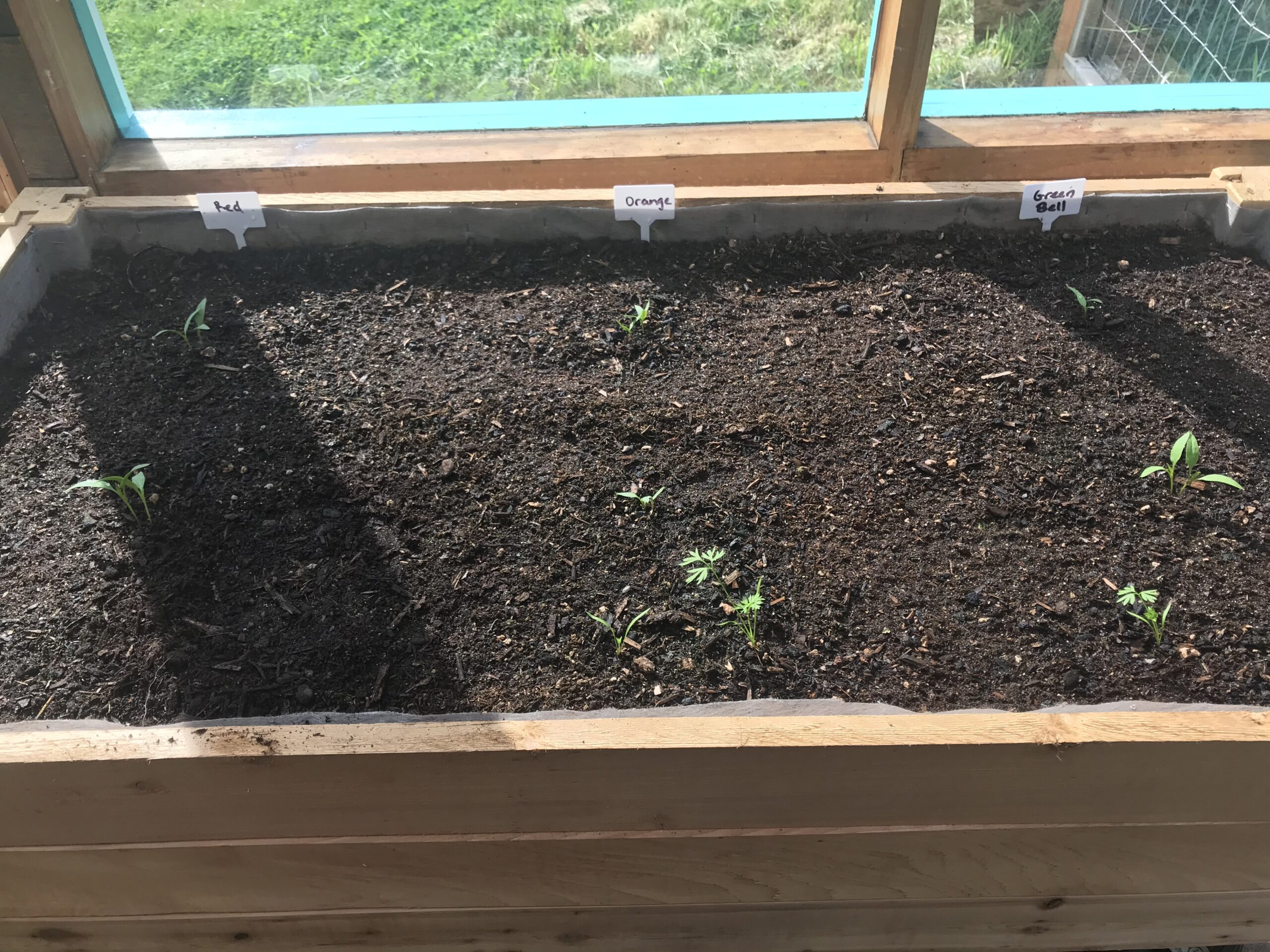 And strawberries in my hanging planters started popping.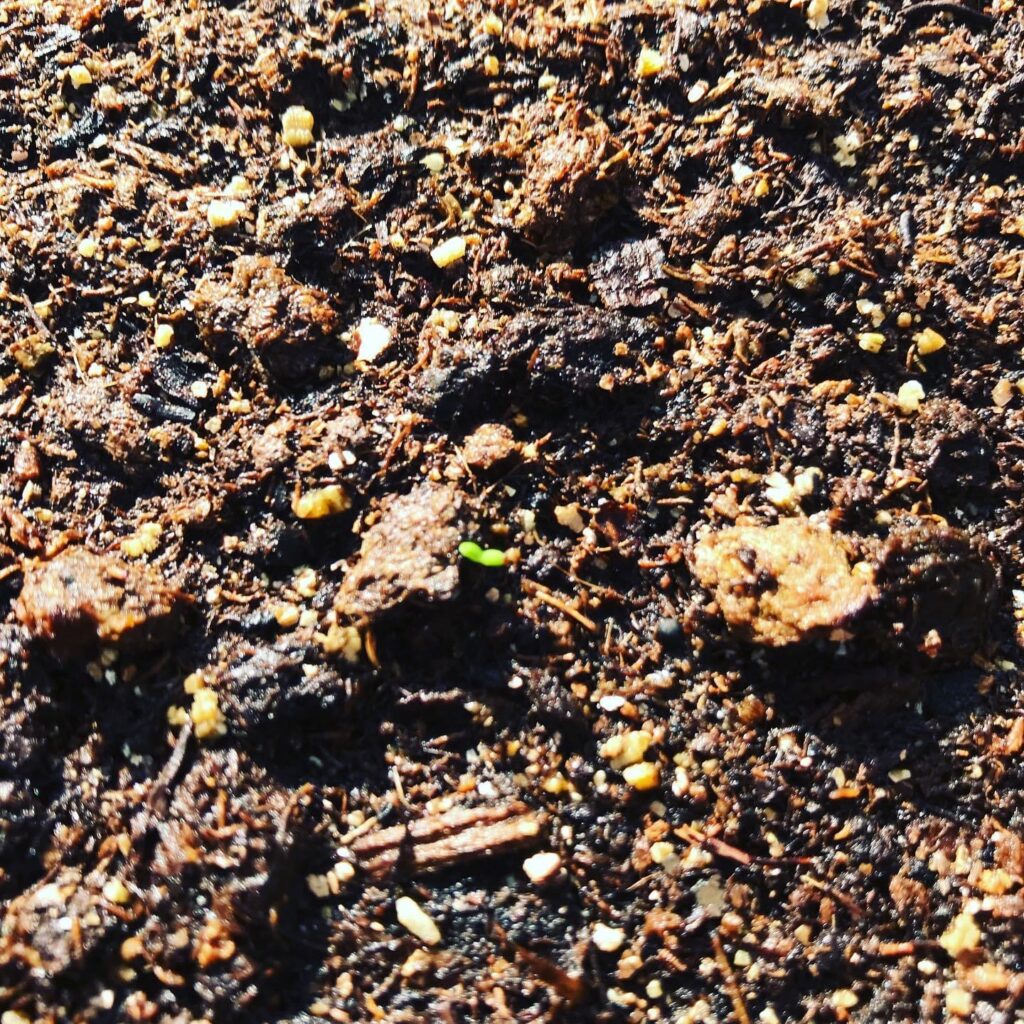 So itty! Too bad that's how big they stayed….so far it's a strawberry fail. But everything else is making up for it.
Outside veggie starts (the big guys)
I probably waited a bit too long to start my outdoor veggies. I wasn't going to because our boxes aren't ready but then I talked myself into a couple of containers for the deck. I'm sure that will end up being 10. Don't judge. So I planted zucchini, squash, cucumbers, chives, more green bell peppers and tomatoes for those people that like tomatoes.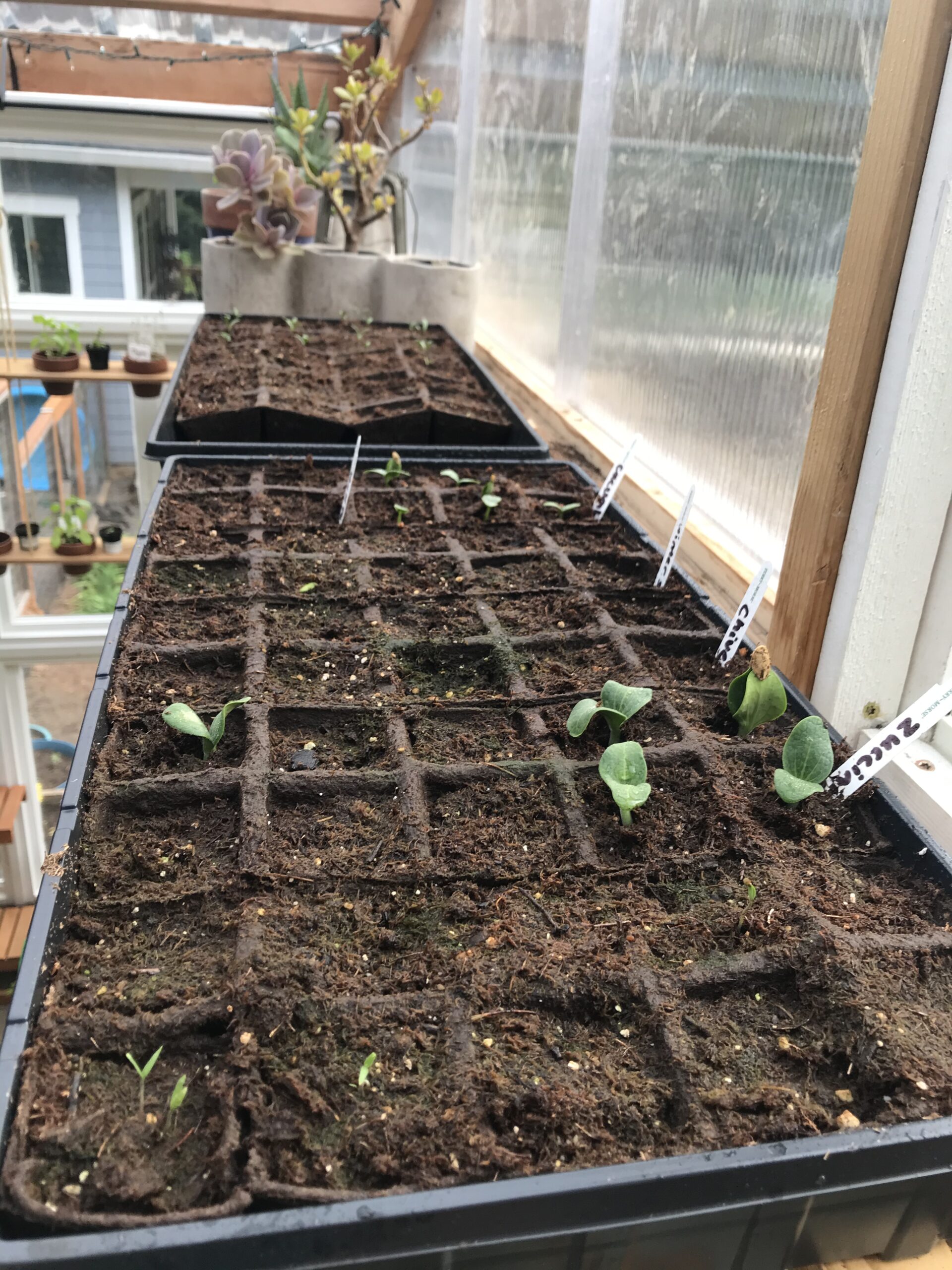 And because I love flowers, I planted a bunch of marigold seeds that we bought from a neighbor. Never too many flowers!
These babies grew fast and I already ran out of pots. The chives are not cooperating though…I'm sure it's user error.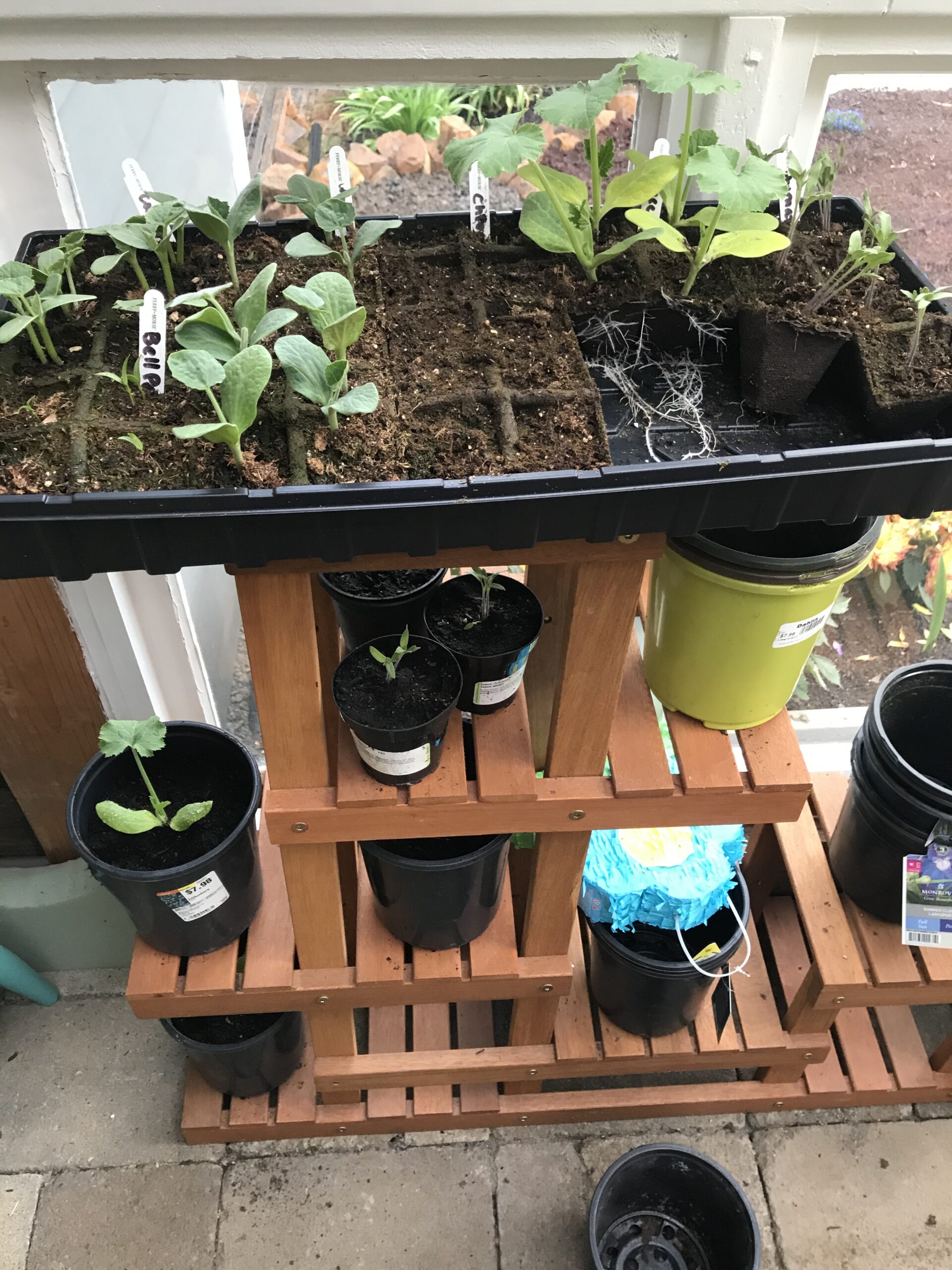 Im going to see how much bigger I can get these indoors and then move them to pots outside. And probably give away the rest. Or plant them in the weeds for the deer.
Grow grow grow
I have this Facebook memory that pops up of Mason singing his "Grow pwant grow" song. It's adorable. Now he's a smelly teenager. Anywho, even though I'm not singing to them (or am I?), I visit my greenhouse and say hi to my plants every day. And they must really love me because they're growing!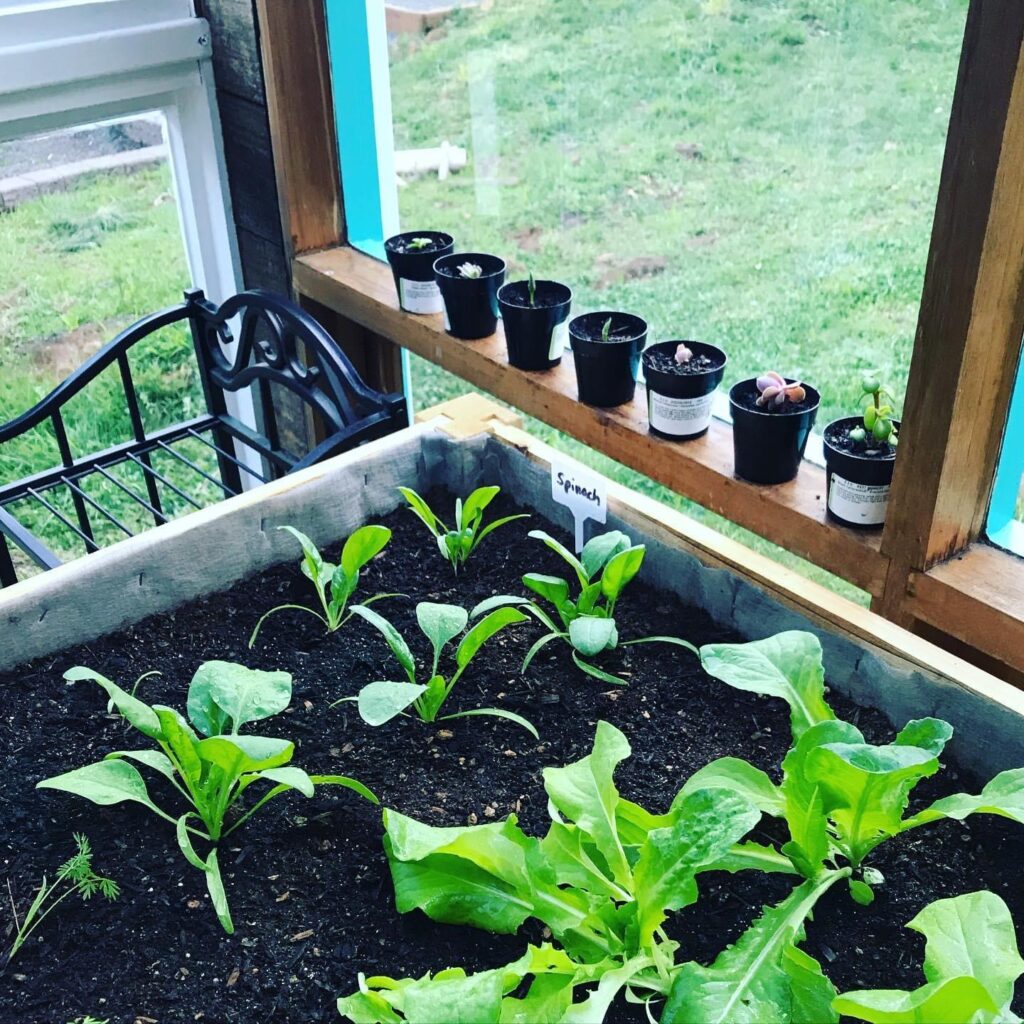 And growing…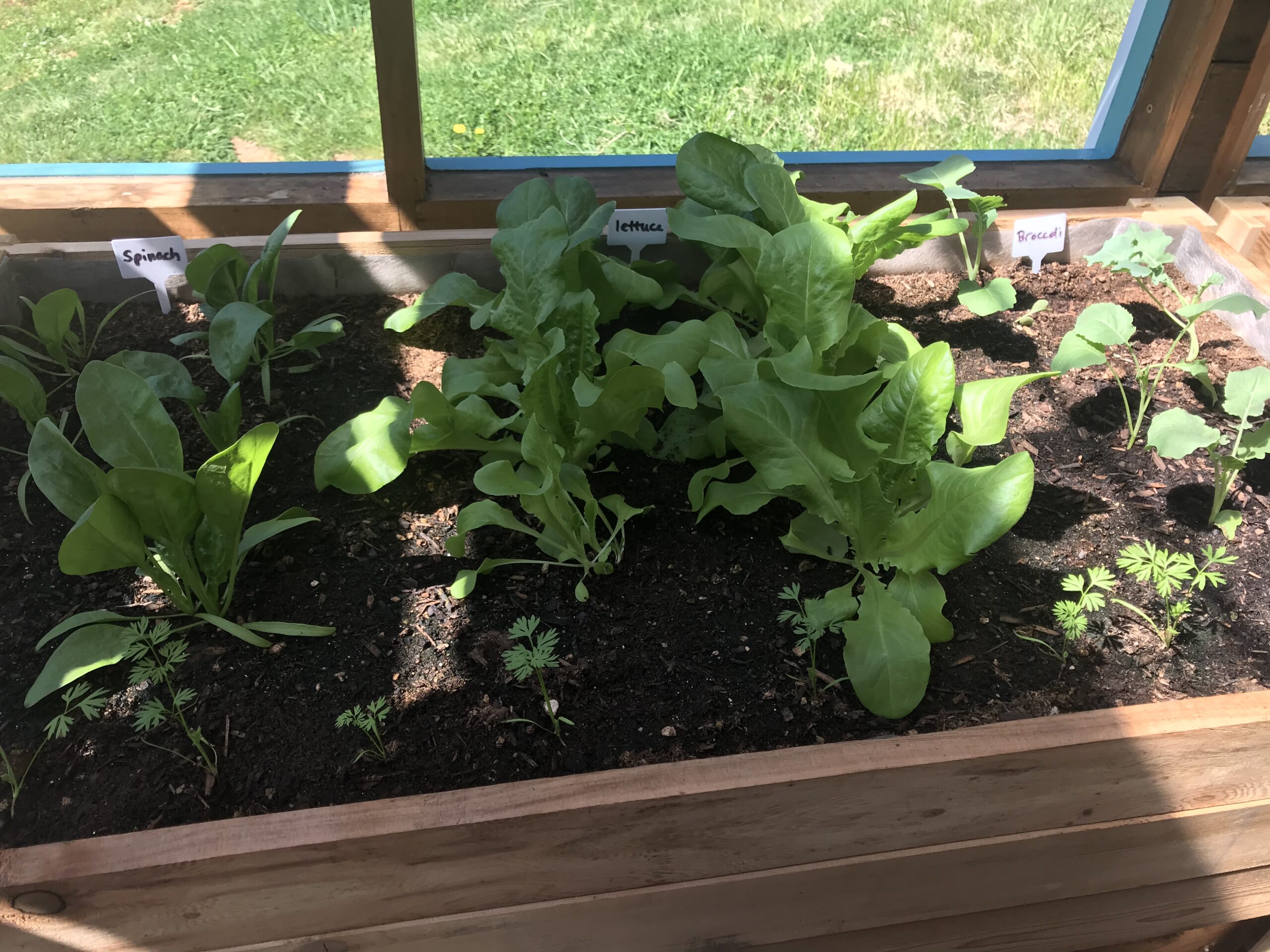 And growing.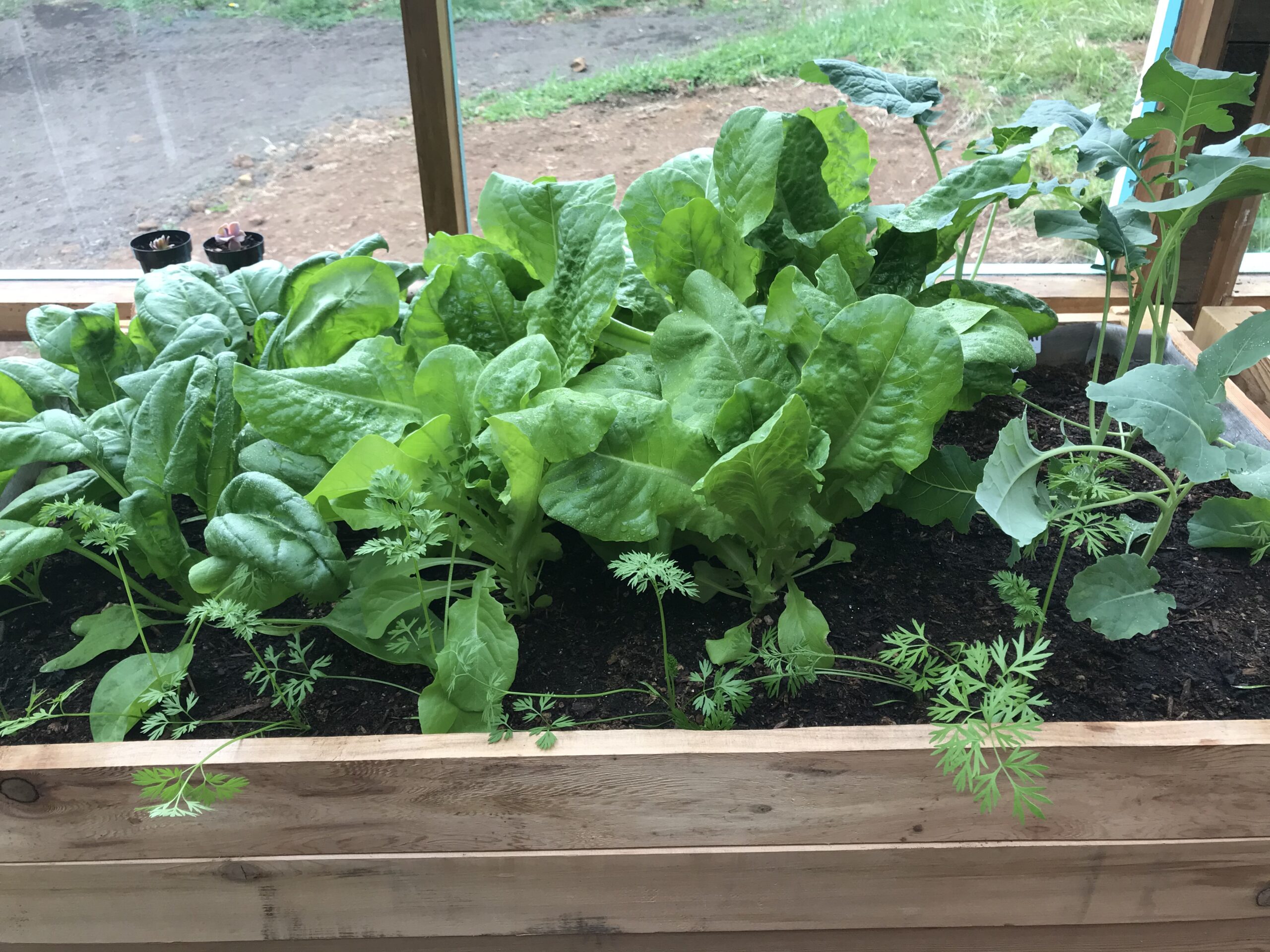 Soooo big!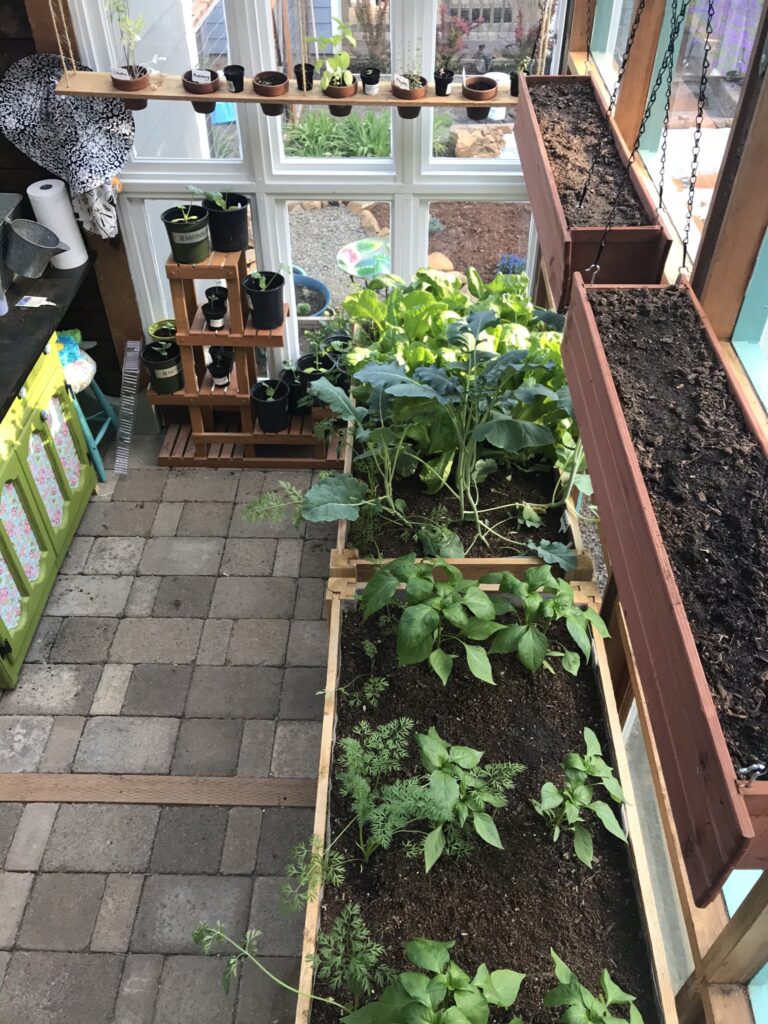 So far we're enjoying the lettuce on sandwiches and hamburgers and I made my manicotti dish with a huge batch of spinach.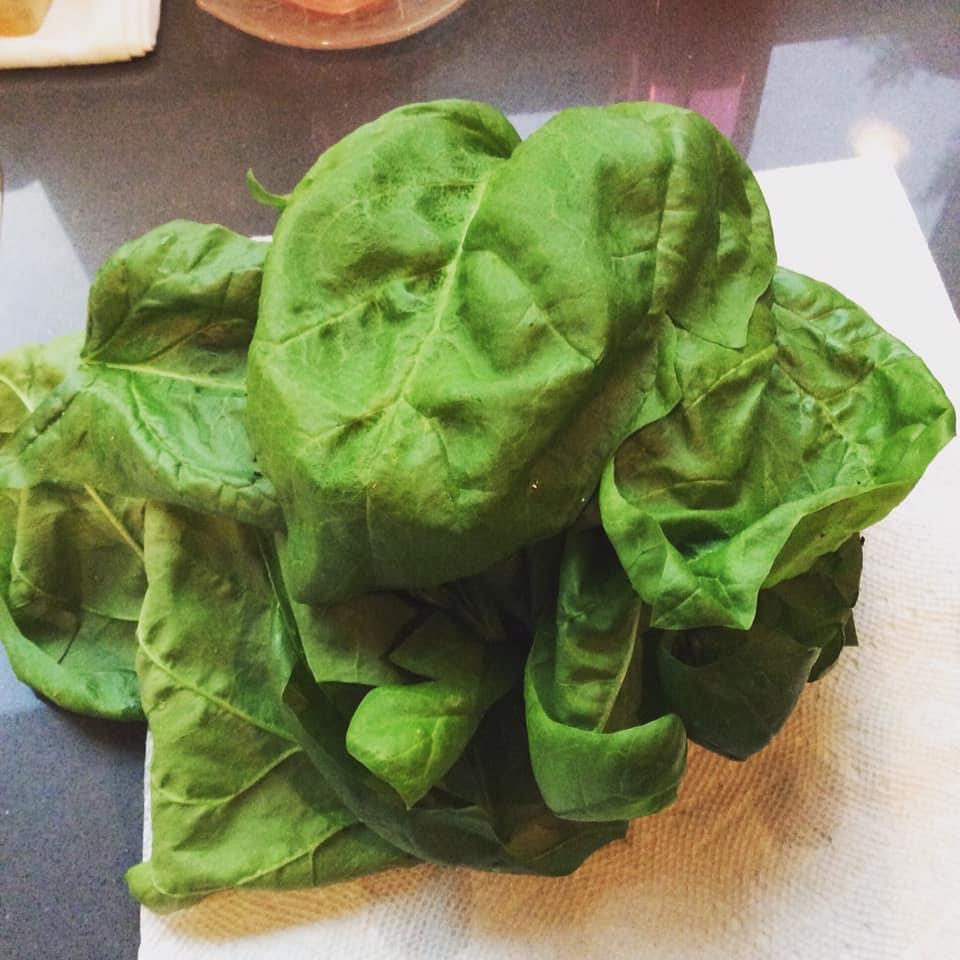 Overall the greenhousing has been very productive! At least it keeps me busy.